Awesomed

 Hotels in Penang: at Batu Ferringhi, Tanjung Bungah & Teluk Bahang areas only

Author: Noel Ng

Looking for hotels in Penang?

Hello all and Merry Holiday season! Finding a place to stay has always been a headache, especially during this season of travel and holidaying. For the convenience of all, we have prepared a list of hotels in Penang and even service apartments for all who wish to stay on our lovely island. We have grouped the hotels according their locale and arranged them according to their price. We have also prepared links to the hotels respective websites for more information. So feel free to browse our list of the hotels in Penang : Batu Ferringhi, Tanjung Bungah & Teluk Bahang!

*Rates from our hotel booking affiliate is included for reference and price comparison so that you can get the lowest price! 😀
1. Copthorne Orchid Hotel
Just as each grain of sand makes a beach, so does each holiday leaves an imprint on your life. The secluded and sheltered beach of Copthorne Orchid Hotel Penang will make that difference in your holiday. Here, you can enjoy the luxuries of sand and shade, but what you will value most is the privacy, tranquility and safe sanctuary offered in this natural environment.
Guests of the hotel can relax, away from hustling petty traders and the prying eyes of the public. It is the perfect getaway from city life while the beach is also located a good distance away from the main road, therefore, making it free from disturbances and noise. For the city dwellers, this is the optimal place to escape from the hustle of city life and reuniting with the peace and tranquility afford by Mother Nature.
Yet, this hotel is still within accessible distance from other facilities. Nearby the hotel is a major shopping complex and bank. A clinic and food court can be found within walking distance from the hotel. So worry not about being stranded in the middle of nowhere!
Compare top booking sites and get the LOWEST rates for Copthorne Orchid Hotel in Penang at our hotel booking partner HERE!
2. Naza Talyya Seaview Beach Hotel
Just ten minutes away from the city of Georgetown, where you can find pre-war buildings and colonial homes,Naza Talyya Seaview Beach Hotel stands with great pride. It is the first hotel that welcomes you along the beach line of Tanjung Tokong.
An endless array of food stalls, restaurants and hawker centers where delicious Penang food can be found lies near the hotel. Ten minutes up north will take you to the famous tourist belt of Batu Feringgi, where you can shop for colourful printed batik wraps, local handicrafts and more food, or enjoy the beaches that have welcomed many a tourist to this Pearl of the Orient.
3. Holiday Homestay Penang
With beautiful sea in the foreground and rigged hills as the back drop, this five star resort is a perfect retreat for couples as well as families. Featuring luxurious and tastefully furnished accommodation, the resort offers a wide range of facilities including an inviting swimming pool, tennis and squash courts. Established as a Homestay project of Penang, it welcomes all that venture to this wonderful paradise island.
4. Anne Guesthouse Penang
The Anne Guesthouse is located along Batu Ferringhi, north of Penang Island, famous for its long stretch of golden beaches, with fine golden sand on the beaches. Anne Guesthouse is located just right across the road from the sandy beach.
Anne Guesthouse is a family run business where Ms Anne is always available to look after your every need. Right from sewing up loose buttons, laundry, baby-sitting, the list just goes on and on. All these, just to make your stay a memorable and pleasant one! So fret no about service, cause this is service at its best!
5. Hydro Hotel Penang (CLOSED)
A modern and contemporary hotel, the Hydro Hotel Penang offers 322 guest rooms with stunning views – overlooking lush and tropical hills on one, and the beautiful blue ocean on the other side. Situated between the historical city of Georgetown and the lively Batu Ferringhi, the hotel stands along the north coast of the island, with the beach located just across the road and is link with a covered overhead bridge.
Compare top booking sites (booking.com, hotels.com, agoda.com etc) and get the LOWEST rates for Hydro Hotel at our hotel booking partner HERE!
6. Rainbow Paradise Beach Resort
The Rainbow Paradise Beach Resort provides suites that afford a breathtaking view of the sea with the best of Penang's natural and cultural treasures just a quick hop away. Also, Rainbow Paradise Beach Resort offers visitors to Penang a comprehensive range of facilities and amenities that appeal to everyone, from the holiday-maker to the travelling businessman. The hotel is just 15-minutes away from Georgetown City, which is the heart of Penang island.
Penang Island and the Rainbow Paradise Beach Resort are both easily accessed by car across the Penang Bridge and by air from Bayan Lepas International Airport.
A romantic ferry ride from the mainland is another option for those with a yearn to savour the historic view of this pearl of an island. Bus services from both Singapore and Thailand also service Penang, as do ferry services from Indonesia which disembark at Weld Quay.
Get the LOWEST rates for Penang Rainbow Paradise Beach Resort at a platform that compares top hotel booking sites' rates now.
7. Bayview Beach Resort
The Bayview Beach Resort is a member of Bayview International Hotels and Resorts, located on the northwest beach of Penang Island. The resort overlooks the tranquil and scenic bay Batu Ferringhi or 'Foreigner's Rock'. The resort is located just 20 minutes away from Georgetown and 45 minutes from the Penang International Airport.
Bayview Beach Resort Penang hotel offers 360 spacious rooms and suites which are spacious and tastefully decorated with private balconies facing either the hills or the sea, enhancing the magic of its beach-front setting at the quieter end of the lovely and scenic beach of Batu Ferringhi. One of those hotels in Penang where you can enjoy great sea view!
For dining, there are several restaurants in the Bayview Beach Resort Penang hotel that can capture your increasingly high demand on taste and ambiance. The Bayview Beach Resort Penang comes complete with entertainment and recreational amenities, including swimming pool, tennis court, kid's club, massage, spa, fitness centre and etc.
Compare Bayview Beach Resorts' hotel rates from top booking sites like Agoda.com, Hotels.com, Booking.com etc.
8. Flamingo by the Beach Penang
Flamingo by the beach, Penang ,with 280 well-appointed rooms made up of 250 deluxe rooms, 28 suites and 2 presidential suites,  exudes all the charm and demeanor any guest would expect from a contemporary beachfront retreat. This newly transformed hotel reflects the chic Flamingo brand as well as announces its arrival in the tropical island paradise of Penang, Malaysia.
With a pristine white beachfront and facilities such as Swimming Pool with Jacuzzi, a Business Centre, a Ballroom and Function Rooms, a Coffee House, a Drugstore, a Lounge and a Spa, as well as direct access to an array of beach sports such parasailing, banana boats and canoeing, Flamingo by the beach, Penang provides the perfect escape to rest, relax and rejuvenate…all under the warm tropical sun.
Every room is also masterfully finished with modern contemporary furniture and fittings such as the ultra plush and cozy beds and pillows that seem to sing you to sleep. All rooms come equipped with a LCD TV, hair dryer and a private balcony promising sprawling panoramas of either the inviting sea or the green rolling hills. Coffee or tea making facilities, a mini bar and box safe are standard in-room amenities. What's more, every room comes with wifi access!
Get the LOWEST rates for Penang Flamingo by the Beach Hotel at our hotel booking partner HERE!
9. Holiday Inn Resort
The Holiday Inn Resort is situated on the charming island of Penang, rich with cultural heritage and offering the perfect place for a well-deserved holiday. The resort features a large variety of elegant guest rooms that are tastefully decorated and offer modern amenities to make your stay truly memorable. Truly one of those awesome hotels in penang!
The restaurants and bar provide some of Penang's finest cuisine, serving a wide selection of food and beverage through all-day dining or the 24-hour room service. The resort's meeting and banquet facilities are perfect for any occasion from a small private gathering to large corporate events, along with the convenient availability of business services. Recreational facilities are tailored to meet guests' individual needs, with an extensive range of activities and water sports.
The Holiday Inn Resort Penang also offers concierge services and free parking. The spectacular beachfront has breathtaking views every afternoon as the sun starts to sink slowly into the horizon, making it an ideal location for families, couples, corporate or incentive groups.
Compare top booking sites and get the LOWEST rates for Penang Holiday Inn Resort HERE!
10. Sea Home Boutique
Looking for something unique from other hotels in Penang? The Sea Home Boutique has been tastefully renovated in 2012 with 12 cozy rooms that offer affordable accommodation without compromising guest comfort for stay with modern amenities. Its fundamental attributes are innovative, sophisticated and traditional Peranakan culture style. Their antique furniture, chinese victorian and Nyonya style design interior are elements to be uniquely different while providing a comfortable stay for our guests, whether for business or leisure.
Designed in cozy and contemporary atmosphere, Sea Home Boutique offers you a private, tranquility and natural environment to perfectly getaway from the hustling city life.
11. PARKROYAL Penang
The PARKROYAL Penang is a fascinating destination in the Pearl of the Orient. Set in Batu Ferringhi, the island's finest stretch of beach, PARKROYAL Penang exudes a unique "East meets West" charm. It is your private hideaway abundant with a kaleidoscope of facilities for the young and old.
Exquisitely designed with breezy, wide open spaces and a lobby that seems to stretch out to sea, the PARKROYAL Penang is a sparkling tropical paradise. Set among verdant landscaping, it is the perfect holiday getaway by the beach.
12. Hard Rock Hotel Penang
Situated along the scenic, famous beaches of Batu Ferringhi, Hard Rock Hotel Penang offers 249 tricked-out rooms with great views and balconies. Featuring unconventional layouts and the unmistakable Hard Rock vibe, the hotel also comes with extensive facilities including an oversized free-form swimming pool and kiddies' clubs to keep its young guests occupied. One of the most unique hotels in Penang indeed!
The walls in the Hard Rock Hotel Penang are adorned with images, memorabilia and icons reflecting the revolution that changed the face of music, fashion and arts. It's a celebration of popular culture from the 50's through the new millennium. Its fun atmosphere and clean, modern lines make this the ultimate ROCK RETREAT for all!
Compare the most popular hotel booking websites to find the BEST Hard Rock room rates at our hotel booking partner HERE!
13. Lone Pine Hotel Penang
Tucked idyllically along Penang's coastline, Lone Pine is Batu Ferringhi's only luxury boutique hotel. This contemporary beach hotel retains its uniqueness & charm with only 90 rooms, making it the most intimate amongst top hotels in Penang; offering from cozy rooms to spacious suites, opening out onto seafront terraces, balconies or private courtyards.
Lone Pine's acclaimed Hainanese cuisine & full international menu is served at The Bungalow. A Japanese cuisine & a bar lounge add to the choice of informal & al fresco dining options.
Swim laps in the pool or laze in hammocks at the garden. Indulge in pampering treatments in cabanas or our rejuvenating SPA or an invigorating session at the gym. Complimentary internet access, a business centre & function rooms cater to those who wish to combine work with leisure.
Beautiful island sunset, cool sea breezes & the comforting shade of casuarinas, Lone Pine is the perfect place for a romantic holiday to remember.
Compare top booking sites (booking.com, hotels.com, agoda.com etc) and get the LOWEST rates for Long Pine Hotel at our hotel booking partner HERE!
14. Golden Sands Resort by Shangri-La
The glorious sun basks its rays through the curtains to announce morning's arrival. Through the windows, you see hints of a blue sky. Your lips relax into a slight smile as you feel a surge of energy. You are at Shangri-La's Golden Sands Resort, one of the finest hotels in Penang.
The Golden Sands Resort by Shangri-La recently completed a MYR 50 million redevelopment programme, redefining the standard of four-star deluxe accommodation within the region in the progress. The resort is a veritable tropical paradise for vacationers and families located on Penang's popular Batu Feringgi beach. Guests of the Golden Sands Resort can also easily access George Town which is a UNESCO world heritage site.
As Penang's premier family resort, Golden Sands Resort presents guests with the comforts of home and the pamper of warm Asian hospitality. The 387 sumptuously furnished guestrooms and suites offer a choice from three categories of rooms. The resort's Executive Seaview Suites feature separate sitting rooms and private wraparound balconies with breathtaking ocean views.
There are a range of recreational facilities that include a water sports centre, three tennis courts, a Par 3 Executive Golf Course, two swimming pools and Adventure Zone, a Family Entertainment Centre. Other facilities include four adaptable, state-of-the-art meeting and banquet rooms and a Cool Lounge, a transit lounge for early check-in and late check-out.
Three new food and beverage outlets provide diversely exciting dining options. All-day dining restaurant Garden Café serves savoury local and international cuisine in a garden environment while Sigi's Bar and Grill on the Beach, transformed with a brand new look and new menus, serves grill and bar cuisine al fresco by the beach and pool. The new Lobby Lounge is bright and breezy with an inimitable sense of casual chic, serving cool cocktails and drinks with happy hour options.
When you are here, let time linger, because the pleasures never cease at Golden Sands Resort, Penang.
Compare top booking sites (booking.com, hotels.com, agoda.com etc) and get the LOWEST rates for Long Pine Hotel at our hotel booking partner HERE!
15. Shangri-la Rasa Sayang Resort & Spa
The Rasa Sayang Resort & Spa takes its name from an old Malay folk song that also means 'a feeling of love'. It is little wonder where this beautiful resort takes its inspiration from, as guests will fall in love with its luxurious setting. Rasa Sayang Resort & Spa is also known as one of the most premier hotels in Penang!
The resort has played host to some of the world's most recognisable names; from royalty and prime ministers to celebrities and the rich and famous. Through the years, ours guests have included 'Lifestyle of the Rich and Famous' host Robin Leach, romance novelist Barbara Cartland, Hollywood celebrity Stephanie Powers, former Cambodian King Norodom Sihanouk and former Chinese Presidents Jiang Zemin, Li Peng and Hu Jin Tao.
With a long heritage in Penang, the Rasa Sayang has borne witness to the state's transformation from a free port to an industrialised one, and as an island getaway to a rich heritage city. Perhaps Leach's famous 'champagne wishes and caviar dreams' toast best sums up the resort's promise of indulgence to its guests.
Best Shangri-La's Rasa Sayang Resort rates here!
If you happen to be looking for other hotels in Penang, do visit our partner Hotelscombined.com for discounted rates and amazing prices! We only recommend because we tried them ourselves, the best part is you're able to compare hotel rates from top hotel booking websites like Booking.com, Hotels.com, Expedia, HotelTravel.com, Agoda.com, Accorhotels.com, GetARoom and more.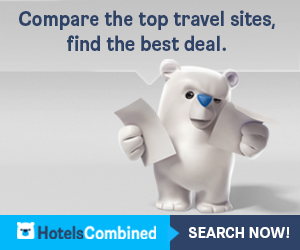 Photos courtesy of their respective sites.
Official websites:
Copthorne Orchid Hotel Penang: http://www.millenniumhotels.com/copthornepenang
Naza Talyya Beach Hotel Penang: http://www.nazahotels.com/penang
Anne Guesthouse Penang: http://www.penang-hotels.com/anne-guesthouse
Hydro Hotel Penang: http://www.hydrohotelpenang.com
Rainbow Paradise Beach Resort Penang: http://www.paradisehotel.com/content/home/index/site:paradisehotel-link:1050
Bayview Beach Resort Penang: http://www.bayviewhotels.com
Flamingo by the Beach Penang: http://penang.flamingo.com.my
Holiday Inn Resort Penang: http://www.ichotelsgroup.com/holidayinnresorts/hotels/us/en/penang/penmy/hoteldetail
Park Royal Hotel Penang: http://www.parkroyalhotels.com/en/hotels/malaysia/penang/parkroyal
Hard Rock Hotel Penang: http://penang.hardrockhotels.net
Lone Pine Hotel Penang: http://www.lonepinehotel.com
Penang Golden Sands Resort: http://www.shangri-la.com/penang/goldensandsresort
Shangri-La Rasa Sayang Resort & Spa Penang: http://www.shangri-la.com/penang/rasasayangresort