Awesomed because of its Double Cheese Burger Special
Affiliate: crizfood.com Thinking of contributing articles?
*Halal*
Any Manchester United fans? You'll love the name of this burger stall!
Old Trafford Burger at Chulia Street serves one of the best halal burgers in Penang island according to Criz! It is really the skills of Encik Halim that separates their products from other competitors. To ensure crispiness of the pattes, he slowly grilled them using butter and gradually cutting the them into halves, grilling the inner parts with Lea & Perrins sauce to perfection.
The highly recommended Double Cheese Burger Special only costs RM5.80nett. It contains an egg, cheddar cheese, mayonnaise, black pepper sauce, a dash of black pepper, a generous amount of vegetables, filled with Chili sauce and Ketchup. Cheese lovers? Double Burger Double Cheese is for you then! It just costs RM6.20 (40 sen more).
They serve other awesome hotdogs and burgers like oblong burgers, rabbit and even lamb ones.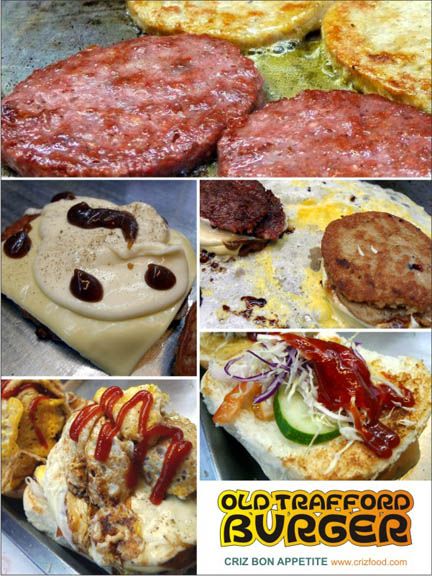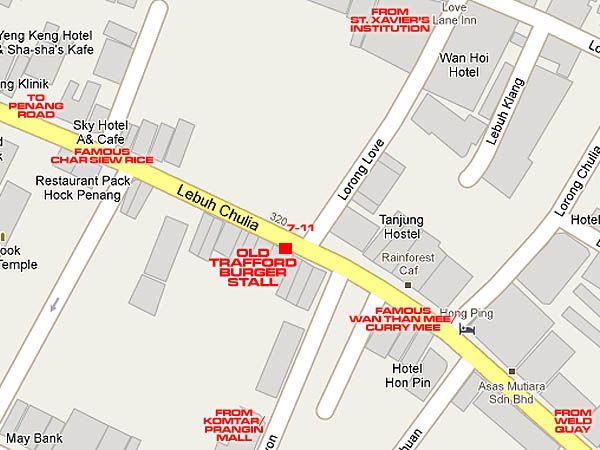 OLD TRAFFORD BURGER STALL
Lebuh Chulia, 10200 Penang, Malaysia.
016-4872591 Encik Halim
4pm-4am (daily)
RATING by Criz: Taste and Service both rated 9/10. Food choices 7.5/10 and Pricing 7/10. Ambience scores a merely 5 out of 10.
Click HERE for FULL article at CrizFood.com!