Awesomed because food in Georgetown is awesome! 😛
*Non-Halal*
Awesome food in Georgetown. Penang is known for its awesome food and dining experience. The question is when you are in Georgetown area, which is a must-try (at least experience ONCE)?
Before you proceed, it is very important to clarify the some points:
i) This list is handpicked by the AwesomePenang team. It's just our preference. Different people have different taste/preference but do let us know about yours in the comment section below!!
ii) This is NOT your usual hawker food list!
iii) In the list, some of them made it into the list due to unique ambience. Some serve one of the best coffee (in our opinion, of course!) in town. Some are very special concepts that we think deserve your attention.
iv) The list is not in ascending or descending order. Just the top 10 food in Georgetown you need to check out!
Alright, so let's get started and check out these awesome food in Georgetown!
3. The place where East meets West @China House, Beach Street.
Cozy ambience. Finest wines and drinks. Western delights.
4. The Famous Penang Popiah @Padang Brown
Penang's best Popiah (our opinion!) can be found at Jalan Perak. Period. Definitely one of the must-try food in Georgetown.
5. Qing Tian Char Siew @Chulia Street
6. Pik Nik @ Nagore Road, Penang
A cafe that feels like home with cozy ambience, comfy colourful sofas and big cushions, great nik nacks, old photos, rocking chairs etc.
One of the must try signature dishes (Our opinion!) would be the Waffle Salmon. The soft and fluffy scrambled egg blended very well with the special aroma from the smoked salmon on the crispy waffle.
7. Kissa Koyotei @ Hutton Lane, Penang
Finding a Japanese restaurant in Penang is not tough at all, but finding one with with unique features is not easy at all. Kissa Koyotei, the so-called Maid Cafe which has all their waitresses dress as maid serves good sushi and ponderous Japanese set.
It really makes you feel like you're in Japan! (well, kinda)
Your trip to Penang would never be complete without trying the famous Penang Road Cendol (Our opinon!). Many celebrities had visited and tasted the cendol and also it has been aired to the television channels.
Read more about this awesome dessert and where to find this cendol stall HERE!
9. Pineapple Cakes of A Different Level at Gartien @ Lorong Macalister, Penang
Pineapples carry a deep meaning in the Penang Hokkien dialect – "Ong Lai", meaning "Prosperity Comes".  Gartien serves handmade pineapple cakes which do not contain any preservatives and artificial coloring. The pairing of the right Chinese Tea with the pineapple cakes is definitely a perfect match!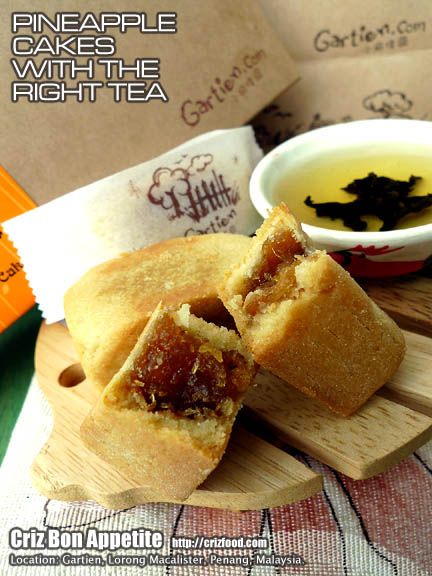 We found this pineapple cakes to be awesome, not only through its freshness and real pineapple texture but also due to its versatility to be served during any occasion. Check out more HERE!
An incredible place if you ever need a place to meet up or just crave a delicious cup of coffee. With its wonderful Arabica aroma and delightful aftertaste in your mouth, you will never ever be able to enjoy coffee anywhere else.
An aromatic cup of Latte.
Iced Shaken Robusta Coffee. Check out more about their aromatic coffee HERE!
Let us know yours at the comment section below! Where would you visit when you are in Georgetown?
*UPDATE: You may have noticed by now why aren't we highlighting any hawker food like the famous Char Koay Teow, Laksa etc in this list. It's because there are really too many amazing hawker food and everybody knows that! 😛 However, people tend to neglect the other types of food Penang has to offer so we decided to do this post.
If you're looking for more hawker food related content, you can read up on the delicious but not-so-famous hawker food article, top 4 Penang Char Koay Teows , or even the popular top places to have breakfast post. Other guides like Penang Food Guide Part (1) and Part (2) are available too. Now with added 'get directions' feature to get map navigation too.
By the way, this is NOT a sponsored post. LOL!
Currently trending: